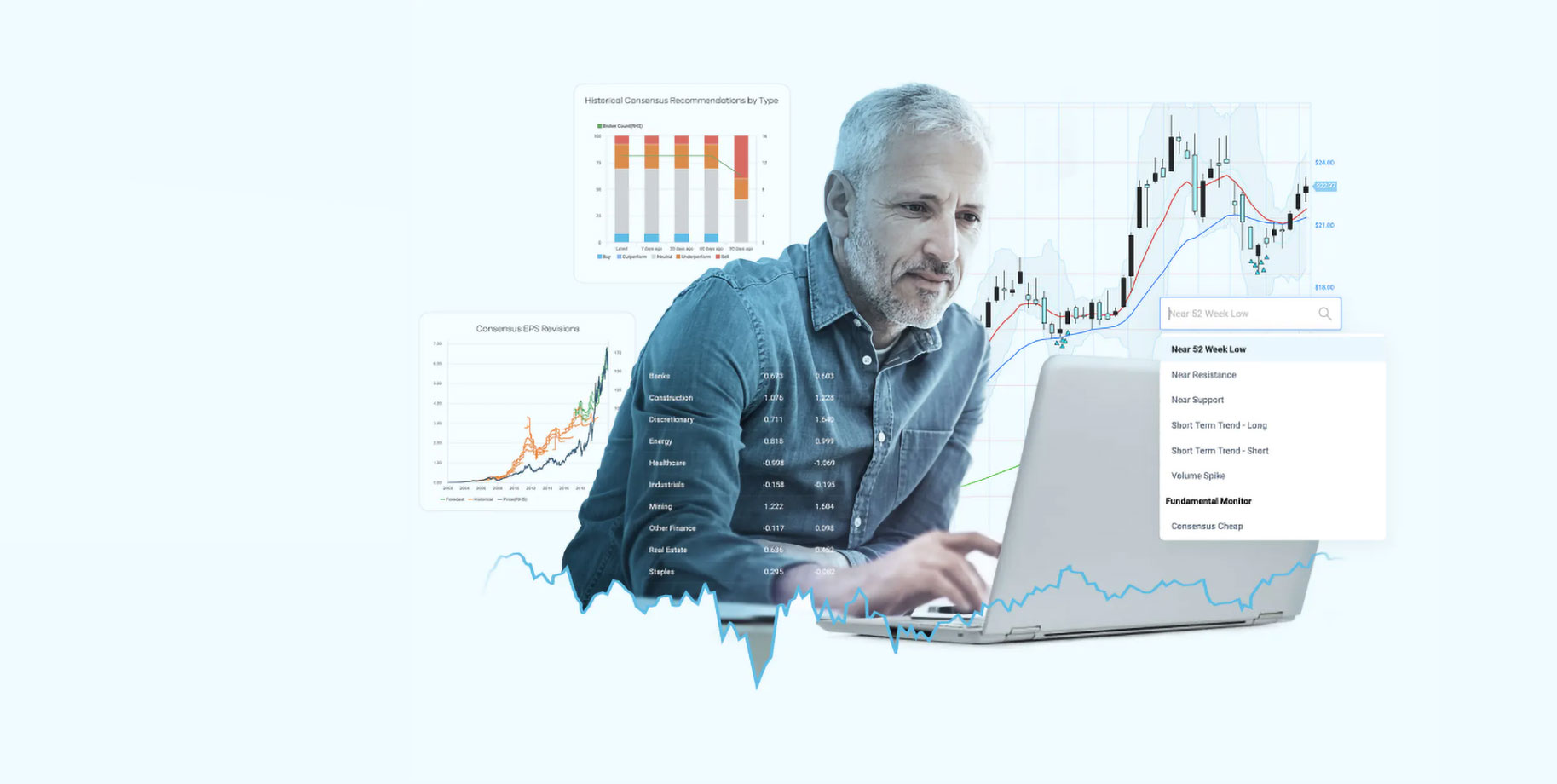 30 Global Exchanges on One Cost-Effective Global Research & Investment Solution
Published

November 11, 2022 5:14AM UTC

Publisher

Wholesale Investor

Categories

Company Updates
Designed by fund managers and tested by investors. HALO is a cost-effective way to help investors invest directly in both local and international shares.
Institutional-grade capabilities
HALO was originally created by legendary Australian hedge fund manager, Nicolas Bryon, to power his own international trading.
HALO gives investors instant access to over 30,000 global equities and ETFs across 30 different exchanges, including the ASX, NASDAQ, New York Stock Exchange, London Stock Exchange, Nikkei, and more.
HALO features institutional-grade investment and portfolio management tools to help investors navigate markets confidently – from premium research to our powerful ProTools Scanner, and market-leading charting interface.
HALO makes it easy to invest cost-effectively in the world's biggest and fastest growing companies in a way that supports investors goals.
Thematic share portfolios
HALO not only makes it easy to invest in individual securities, it also features 28 thematic share portfolios investors can use to give them access to a selected basket of stocks in a single trade.
Known as Vues, each 10-stock portfolio is designed to capture a key global trend, issue, or investment style.
Special Offer: $300 brokerage + 3 Investing Reports for 3 months.
$300 complimentary brokerage to use within 3 months.

3 months complimentary subscription to HALO's Americas Investing Report, Asia Investing Report and EMEA Investing Report.

Each report contains company insights for each region, carefully researched and selected by HALO's Global Equity Research team.

Investors receive 2 reports for each region per month.
To redeem fill out the form below and use 'WI333' as the promo code:
Company Updates
This is an opportunity to invest in easyHire's round alongside Sir Stelios Haji-Ioannou (founder of easyJet.com), Fabio Cannavale (owner of lastminute .com group), and PiLabs (Venture Capital). Highlights: ✅ 90% consumer brand recognition in Europe ✅ Existing franchise network in the UK, Italy, and Spain ✅ Average franchise signing up for 5 years ✅ Industry-changing […]
Company Updates
WAU, the British-built and engineered electric bike brand showing significant year-on-year growth with a CAGR of 73% over the past 2 years in the UK, is finally ready to expand internationally and already has pent-up demand in its key target market the USA. With a major new product launch for a brand new feature-filled Electric […]
Company Updates
BullionFX is a decentralised financial ecosystem built on auditable physical gold. The company aims to bring currency back to the gold standard that can be trusted again. BullionFX is democratising access and ownership of gold, allowing everyone to build their wealth safely in a new global economy. Just recently, BullionFX received Digital Currency Exchange (DCE) […]
Backed By Leading Investment Groups and Family Offices