Providing Fund Managers with Direct Access to HNW, Professional, and Family Office Investors
Trusted by hundreds of companies worldwide
Our clientele includes leading Venture Capital, Digital Asset, Property Credit, and Alternative Assets Fund Managers.
Access 32,000+ Leading Venture Investors from Australia, NZ, ASEAN and UK
For 14 years, we've successfully helped emerging growth companies unlock their growth potential, raise capital effectively and in significantly less time, and find the right partners for their business. As a founder-led company, we understand your challenges and have built a powerful solution for your current and future capital raising requirements.
Why raise with Wholesale Investor?
Exposure to Investors

Access an ecosystem of 32,000+ investors waiting to discover you through our distribution channels, our world-class events, and through the use of our capital raising software, CRIISPTM

CRIISPTM Software

An end-to-end capital raising and investor relations software solution with intuitive tools and analytics, making each step of the process simpler, easier, and more efficient

Trusted Brand

13-year track record of connecting capital with startups, scaleups, pre-IPO, IPO and small cap listed companies

Industry Leading Education & Support

Up-to-date Education and Active Support
RAISE SMARTER WITH CRIISPTM
by Wholesale Investor
Spend less time fundraising and more time building your FUM
Simple & Secure
A simplified and secure deal room structure for documentation
Intelligent Analytics
Track investor activity in your deal room and engage with leads
directly via the platform
Transaction Ready
Accept investment application forms, Issue, track and store share certificates for successful
Hundreds of Successful Clients
Our successful track record comes from the unique ecosystem we have built, a community that continuously supports and educates startups, scale-ups, and listed companies
65+
EXITS VIA IPO, MERGES OR ACQUISITIONS
Dozens
OPPORTUNITIES WITH 10X RETURNS
Phylogica Limited (ASX: PYC)

"Access to new prospective investors"
Wholesale Investor has provided Phylogica with access to new prospective investors. The platform has enabled the company to target a specific audience of potential investors, particularly those interested in the biotech sector.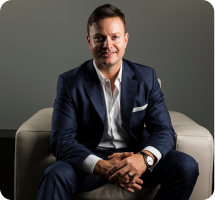 Colmax Glass

"Received investment from a corporate investor and family office"
Our management team has experience in Investment Banking and Corporate Finance, so when we went to raise capital for Colmax Glass we were only seeking access to investors, without being locked into a Corporate Advisor. Through using Wholesale Investor we have received interest from both private investors, corporate investors and a Family Office. We have been able to complete our capital raising and gained a new Board member.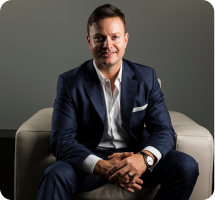 Diamond Energy

"Successfully completed capital raising"
Our vision has always been for the generation to market, and that means we are able to incorporate development, generation and retailing within our model. With the help of Wholesale Investor, Diamond Energy successfully completed a capital raising in 2011, and those funds are being used to continue to grow the company.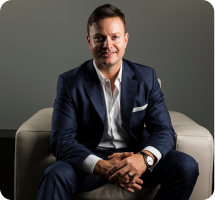 Backed By Leading Investment Groups and Family Offices