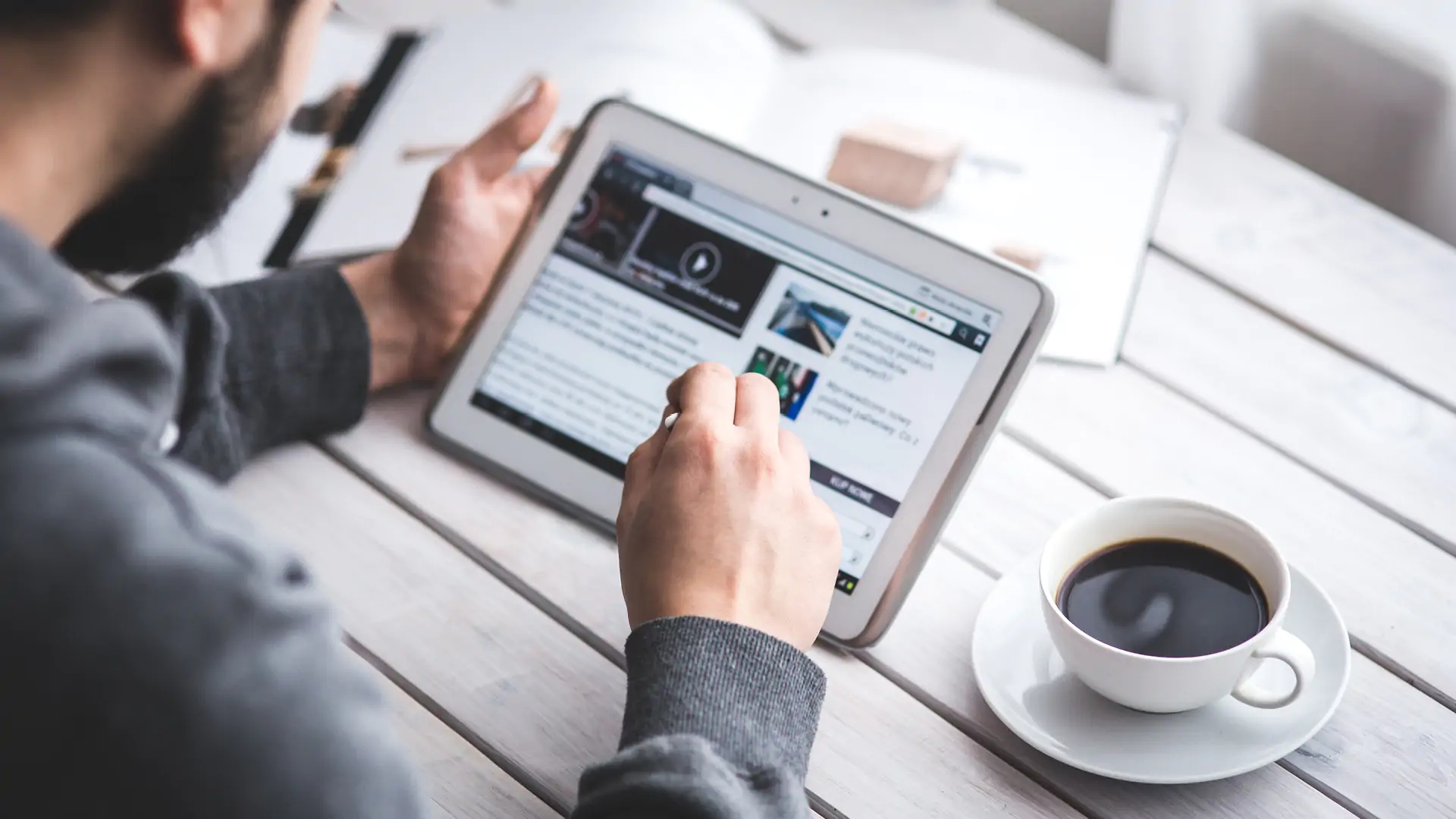 Stirfire Studios make comedian John Robertson into a retro video game
Published

December 17, 2018 12:00AM UTC

Publisher

Wholesale Investor

Categories

Company Updates
KEY TAKEAWAYS:
Stirfire Studios used facial motion capture technology to turn comedian John Robertson into a retro video game.
Stirfore used Faceware technology to recreate John.
To capture detailed facial movements, the team took three full days to record all facial expressions.
The Dark Room, described as dark, chaotic and hilarious, was launched in Steam's Early Access this year.
The game is a choose-your-own adventure and text based game.
The success of the idea hinges around developers translating comedian John Robertson's on stage persona as an in-game character.
Stirfire Studios looked for a solution that could be used to animate hours of dialogue with only a small team.
Stirfire used Faceware technology due to the quality of animation produced, potential for batch processing and pipeline into Autodesk Maya.
To work with The Dark Room's retro games aesthetic, the prototype John Robertson rig was built
around an old school low-poly look.
The model was then rebuilt to a much higher poly form that could support crazy expressions and detailed mouth shapes, while still referencing the aethestic of 90's video games.
Developers then used a ROM (Range of Motion) recording of John's expressions, in all, the John Robertson character rig is driven by 55 individual blend shapes, controlling his eyebrows, eyelids, nose and mouth shape separately.
Recording for The Dark Room took place over three full days, Stirfire created a custom software solution to manage the narrative content and shot list.
Developers used a Faceware Analyzer process to translate headcam footage from video to 3D animation.
With the motion capture data from Analyser ready to use, the process to translate that onto the rig in Autodesk Maya began.
Retargeting the animation requires careful pose matching on any animation frames involving extremes (e.g., a wide-open mouth or giant grin).
Retargeter takes these extreme frames and extrapolates from that data set to fill the remaining frames. The
animator can adjust and add extra frames wherever they feel the animation is not matching correctly or add extra stylistic expressiveness where wanted.
About Stirfire Studios
Stirfire Studios is a diverse and exciting entertainment company specialises in game design, 2D and 3D art, animation, programming, VR implementation, community and business management and development.
Capital Raising Tips
In today's competitive business landscape, having a strong brand is essential for successful capital raising. In this video, we'll share effective strategies for building your capital raising brand and standing out from the crowd. From crafting a compelling brand story to leveraging social media and thought leadership, we'll cover all the critical elements you need […]
Capital Raising Tips
Raising venture capital requires careful planning and understanding of the investor's decision-making process. In this video, we'll break down the three stages of a buying decision that investors go through when considering a potential investment. From the initial awareness stage to the evaluation and decision-making stage, we'll help you understand what investors are looking for […]
Capital Raising Tips
Raising capital can be a challenging process for any business, and there are many pitfalls to avoid. In this video, we'll highlight ten of the most common mistakes that can ruin your capital raise, and show you how to steer clear of them. From failing to build relationships with investors to presenting a weak value […]
Backed By Leading Investment Groups and Family Offices