QBiotics Group
Australia
|
Pharmaceuticals
QBiotics Investor Overview : Game-Changing Pharmaceuticals
Cancer is responsible for one in six deaths, making it the second most common cause of death globally.  
Surgery, radiotherapy, chemotherapy and immunotherapies for cancer have varying degrees of success, side effects and recovery; and they are often very expensive. 
There is a compelling need for a non-invasive treatment which targets and kills only the tumour, and ideally any secondary tumours, with minimal/no systemic side effects; at a lower cost.
QBiotics' outstanding advantages :
The game-changing anti-cancer compound, tigilanol tiglate, injected directly into solid tumours is disrupting the treatment of various cancers. Its unique mode of action completely destroys the tumour and promotes rapid and complete healing of the site, often after one injection. It has been launched for Veterinary use in the USA, Europe (27 countries) and Australia). Numerous clinical trials are in progress for various cancers in humans. 
A unique wound healing agent, EBC-1013, has a novel mode of action combining antimicrobial activity, biofilm disruption and immune system stimulation for both human and veterinary use. Chronic wounds impact tens of millions of people globally and cost billions of dollars pa.
The simultaneous human/veterinary development model delivers earlier, greater returns. 
Proprietary drug discovery technology EcoLogic™ identifies next-generation antibiotics and anti-inflammatories, expanding the product portfolio and providing future growth opportunities. 
World-class Board and Leadership Team include former Chairman of Cochlear Limited (ASX: COH, Mkt Cap $14 Billion) and former Chair of The Australian Stock Exchange (ASX) and former CEO of Macquarie Group Ltd ((ASX: MQG, Mkt Cap $70 Billion). 
Predicted to be 'one of the country's healthcare success stories; in the same vein as CSL, Cochlear and ResMed.' 
$85m raised in 2021 provides a 3-year runway to achieve key milestones.  
Clear exit strategy through an IPO and listing on the stock exchange.  
The only way to acquire QBiotics shares is through private, off-market share sales. 
Parcels of shares are available for purchase through Achieve Capital Pty Limited. Min. purchase is $10,000 worth of shares. Contact [email protected]
Background & History
Ut dignissim eget felis non ultrices. Vivamus fermentum erat at velit varius molestie.

Duis vitae mi neque.



Donec tincidunt, dolor luctus lobortis ultrices, turpis eros cursus turpis, maximus tempor lectus lectus vel diam.



Proin neque lacus, semper vel ex at, eleifend rhoncus est.

Cras non nisi urna. Sed feugiat dignissim erat, eget convallis nisl blandit a. Nullam fringilla diam eget dui placerat fermentum. Maecenas malesuada viverra leo eu bibendum. Nam vulputate enim velit, eu pretium justo tristique ac.



Nam vitae varius augue. Nam pharetra facilisis elementum. Sed nisl risus, vestibulum ut velit at, dapibus sagittis arcu. Nullam sed dolor suscipit, efficitur enim quis, vestibulum sapien. Nunc convallis mauris nec nibh mollis, eget aliquet odio tincidunt.

Phasellus faucibus sem mauris, sed iaculis nisl egestas sed. Sed sit amet gravida elit, sagittis sollicitudin nulla. Vivamus auctor arcu eu scelerisque convallis. Phasellus scelerisque ultrices tincidunt. Curabitur odio libero, faucibus et felis nec, pulvinar facilisis urna. Interdum et malesuada fames ac ante ipsum primis in faucibus. Maecenas ultrices in velit at ultrices.



Pellentesque tempor a risus in elementum. Proin malesuada mauris et mauris bibendum laoreet. Vivamus maximus nulla volutpat, ornare lorem a, vulputate enim.

In dui nisl, vestibulum eu finibus pretium, eleifend et eros. Vivamus in venenatis risus, ut dictum vel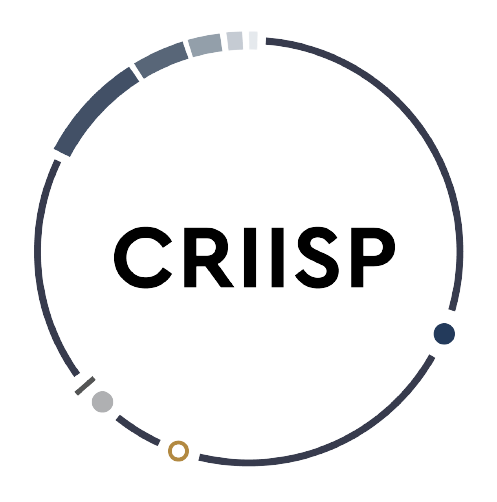 Open an account to get
access to more details
Key Achievement & Milestones
Ut dignissim eget felis non ultrices. Vivamus fermentum erat at velit varius molestie.



Duis vitae mi neque. Donec tincidunt, dolor luctus lobortis ultrices, turpis eros cursus turpis, maximus tempor lectus lectus vel diam.

Proin neque lacus, semper vel ex at, eleifend rhoncus est.

Cras non nisi urna. Sed feugiat dignissim erat, eget convallis nisl blandit a.
Nullam fringilla diam eget dui placerat fermentum. Maecenas malesuada viverra leo eu bibendum. Nam vulputate enim velit, eu pretium justo tristique ac.


Nam vitae varius augue. Nam pharetra facilisis elementum. Sed nisl risus, vestibulum ut velit at, dapibus sagittis arcu.
Nullam sed dolor suscipit, efficitur enim quis, vestibulum sapien. Nunc convallis mauris nec nibh mollis, eget aliquet odio tincidunt.
Phasellus faucibus sem mauris, sed iaculis nisl egestas sed.
Sed sit amet gravida elit, sagittis sollicitudin nulla. Vivamus auctor arcu eu scelerisque convallis. Phasellus scelerisque ultrices tincidunt. Curabitur odio libero, faucibus et felis nec, pulvinar facilisis urna. Interdum et malesuada fames ac ante ipsum primis in faucibus. Maecenas ultrices in velit at ultrices.


Pellentesque tempor a risus in elementum. Proin malesuada mauris et mauris bibendum laoreet. Vivamus maximus nulla volutpat, ornare lorem a, vulputate enim.

In dui nisl, vestibulum eu finibus pretium, eleifend et eros. Vivamus in venenatis risus, ut dictum velit. Praesent rh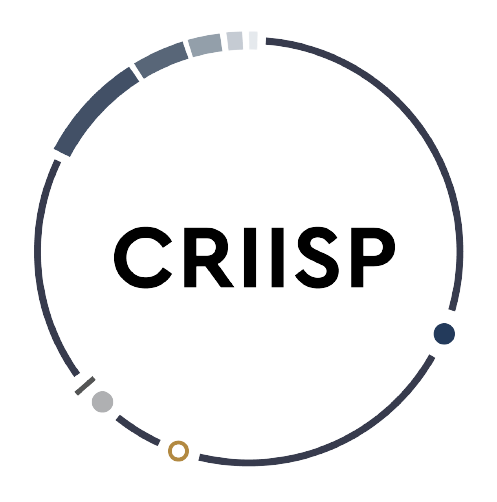 Open an account to get
access to more details
Board & Management
Proin auctor bibendum ex, non condimentum tortor sodales vitae. Ut feugiat at lorem accumsan consequat.



Suspendisse ac condimentum ipsum, sit amet auctor dui. Aliquam pretium justo in commodo varius.



Pellentesque elementum felis non urna vulputate, non posuere metus suscipit.

Aenean lacinia id quam a lobortis. Cras nibh lorem, vulputate eget purus elementum, pharetra condimentum elit.



Quisque et sagittis ex, vitae ultrices nulla. Vivamus dapibus blandit libero, et scelerisque dui ullamcorper ut. Vivamus ut molestie ex. Integer eget tempus mauris. Quisque volutpat pulvinar urna, posuere pharetra ex auctor vel. Sed id lacus tortor. Proin nisl turpis, tempus a leo in, lacinia volutpat orci.



Aenean nulla nibh, porta a dignissim vitae, laoreet vitae lacus. Nunc in aliquet urna. Vivamus vel turpis a mi consequat venenatis. Pellentesque tincidunt ante ut urna accumsan lacinia. Sed sed enim volutpat, malesuada metus ut, lobortis lectus. Sed vulputate fringilla justo, sed condimentum tellus fermentum sit amet. Pellentesque tempus elit id dapibus ornare. Phasellus accumsan suscipit elit. Donec eget libero eget neque cursus bibendum. Praesent lacinia felis et aliquam condimentum. Proin vestibulum posuere tortor at finibus. Etiam posuere neque eu elit sollicitudin sollicitudin. Sed viverra ante eros, et maximus tortor viverra et.



Quisque a nunc maximus, eleifend est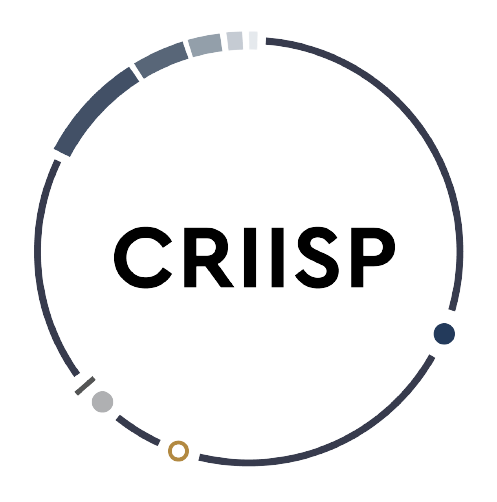 Open an account to get
access to more details
Investment Highlights
Pellentesque tempor a risus in elementum. Proin malesuada mauris et mauris bibendum laoreet.



Vivamus maximus nulla volutpat, ornare lorem a, vulputate enim. In dui nisl, vestibulum eu finibus pretium, eleifend et eros. Vivamus in venenatis risus, ut dictum velit. Praesent rhoncus tempor fermentum. In malesuada tellus eu volutpat posuere. Nullam ut dignissim libero, ut pharetra leo. Nullam sit amet aliquam felis. Suspendisse volutpat ante eget tincidunt feugiat. Nunc placerat sapien et metus molestie, in viverra augue viverra. Donec varius metus ut arcu vestibulum hendrerit. Sed viverra risus neque, ac commodo enim lacinia at.



Morbi posuere tortor vitae sapien faucibus auctor. Donec nulla ipsum, aliquet non bibendum sit amet, viverra non metus. Sed blandit efficitur orci, id dignissim eros.



Donec sollicitudin massa ut tellus gravida, ut luctus lacus maximus. Maecenas porttitor a tellus ac sagittis. Suspendisse potenti. Donec mauris sem, tristique a ipsum vitae, pretium facilisis libero. Nullam interdum mauris in euismod pretium. Class aptent taciti sociosqu ad litora torquent per conubia nostra, per inceptos himenaeos. Nunc felis lectus, ornare a nunc eu, convallis suscipit elit. Donec at magna non orci maximus mollis. Cras commodo venenatis lectus vel fringilla.

Proin mollis, magna consequat placerat tempus, lectus dui porttitor augue, eget vulputate orci augue nec nisl. Integer sagittis vitae nibh vitae finibus. Vestibul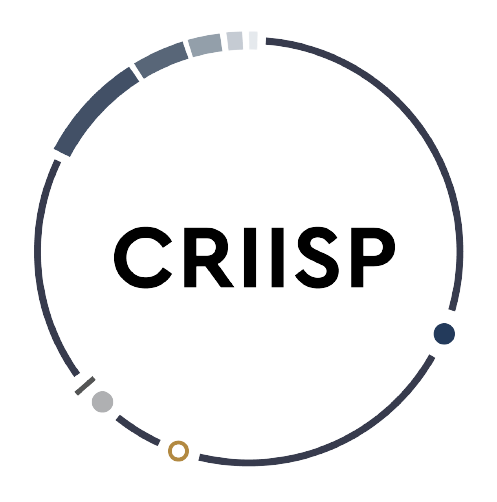 Open an account to get
access to more details
Backed By Leading Investment Groups and Family Offices