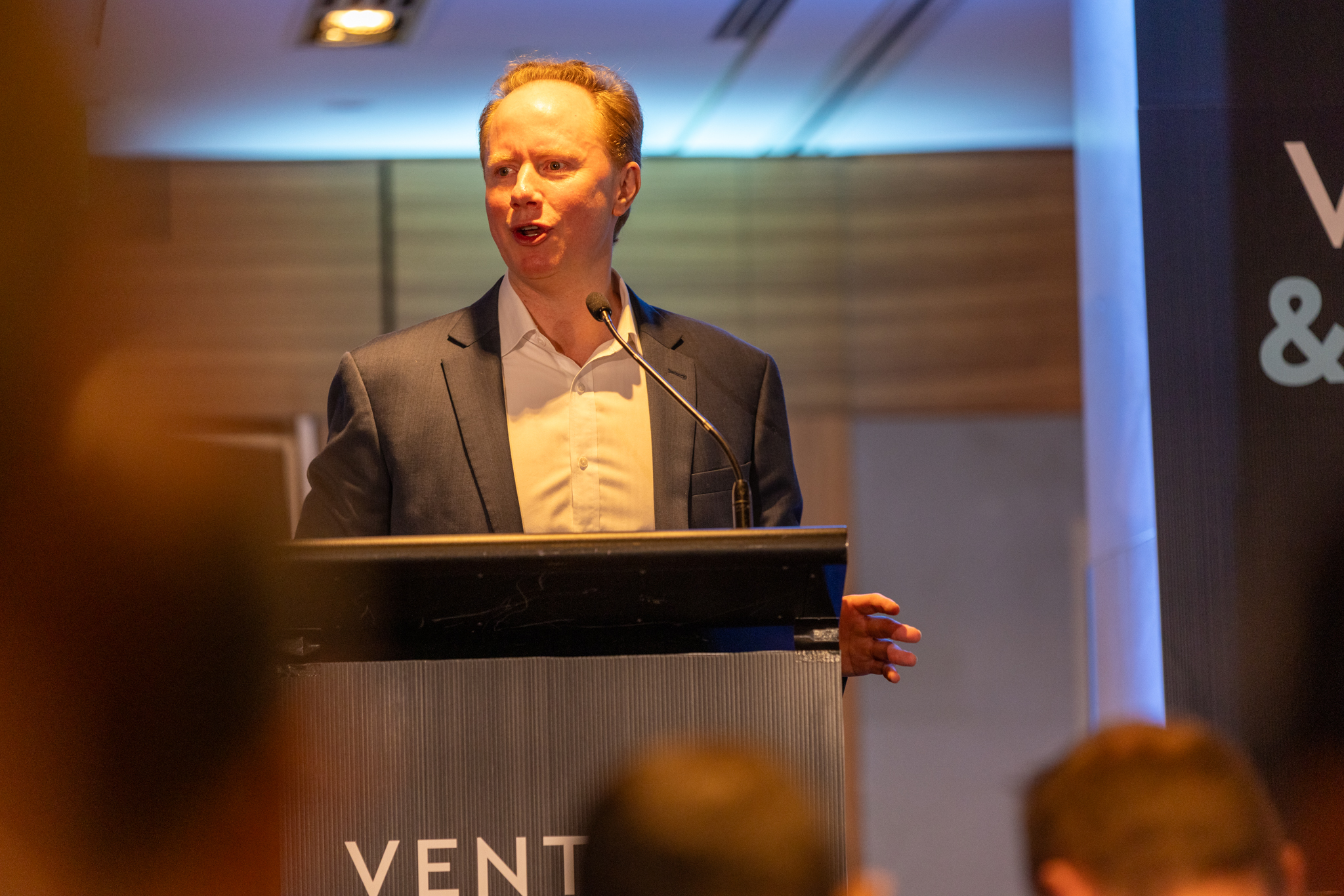 The Future of Innovation and Capital: A Glimpse into the Next Five Years
Published

October 22, 2023 11:00PM UTC

Publisher

Wholesale Investor

Categories

Capital Insights
At the Venture & Capital Sydney conference, Steve Torso, CEO & Co-Founder of Wholesale Investor, delved into the transformative power of networking, the potential of AI, and the dynamic shifts in the investment landscape.
Harnessing the Power of Networking
Torso began by underscoring the potential of networking in today's rapidly evolving investment world. "A single conversation can be a game-changer," he emphasised, urging attendees to actively engage and explore the myriad opportunities that arise from forging meaningful connections, whether with potential investee companies or fellow investors.
AI and Platform Technologies: Pioneering Change
Highlighting the rapid advancements in AI, software, and platform technologies, Torso described their profound impact on various sectors, from healthcare to finance. "Generative AI isn't just innovative; it's revolutionary in its scalability and potential," he noted.
Bitcoin's Upcoming Halving: A Market Catalyst
With the Bitcoin halving event on the horizon for next April, Torso delved into its potential implications. Reflecting on the patterns from previous halvings, he speculated on the transformative market shifts that might be amplified by concurrent advancements in AI and platform technologies.
Renewable Energy: Riding the S Curve of Adoption
Shifting his focus to renewable energy solutions, Torso highlighted their current position on the S Curve of technology adoption. As these technologies transition from early adopters to the mainstream, he predicted a surge in growth and sector-wide advancements.
The Economic Implications of Wright's Law
Drawing inspiration from Cathie Woods' interpretation of Wright's Law, Torso discussed the inverse relationship between manufacturing output and costs in sectors like genomics and solar cell production. He emphasised the resulting increased scalability and accessibility, which in turn open up new avenues for investment and foster the emergence of profitable ventures.
Global Connectivity: The Network Effect
Torso concluded with a nod to the network effect, emphasising its pivotal role in the meteoric rise of platforms. "In today's interconnected world, reaching a global audience is not just possible; it's expedited," he remarked, highlighting the boundless potential for collaboration and growth.
In his closing thoughts, Torso painted a vibrant picture of the future, one shaped by the convergence of cutting-edge technologies, market dynamics, and global connectivity. "While challenges lie ahead, the potential rewards are vast," he asserted, rallying the audience to seize emerging opportunities and champion innovation.
Capital Raising Tips
Capital raising is a critical aspect of business growth and expansion. However, many entrepreneurs and business owners often approach it as a one-time event rather than a continuous process. In a recent conversation with an investment banker and an investor, I gained valuable insights into the importance of viewing capital raising as a process. This […]
Capital Raising Tips
The journey of capital raising is fraught with excitement, anticipation, and, unfortunately, pitfalls. Steve Torso, CEO & Co-Founder of Wholesale Investor, addresses one of the most common yet costly mistakes founders make during this process: negotiating with only one investor at the table. The Allure of the Single Investor It's a scenario many founders have […]
Capital Raising Tips
In the realm of startups and capital raising, a pitch deck is your passport to securing potential investment. With countless templates and software available to help craft the perfect pitch deck, one might assume that all essential elements are covered. However, Steve Torso, CEO & Co-Founder of Wholesale Investor, points out a commonly overlooked yet […]
Backed By Leading Investment Groups and Family Offices