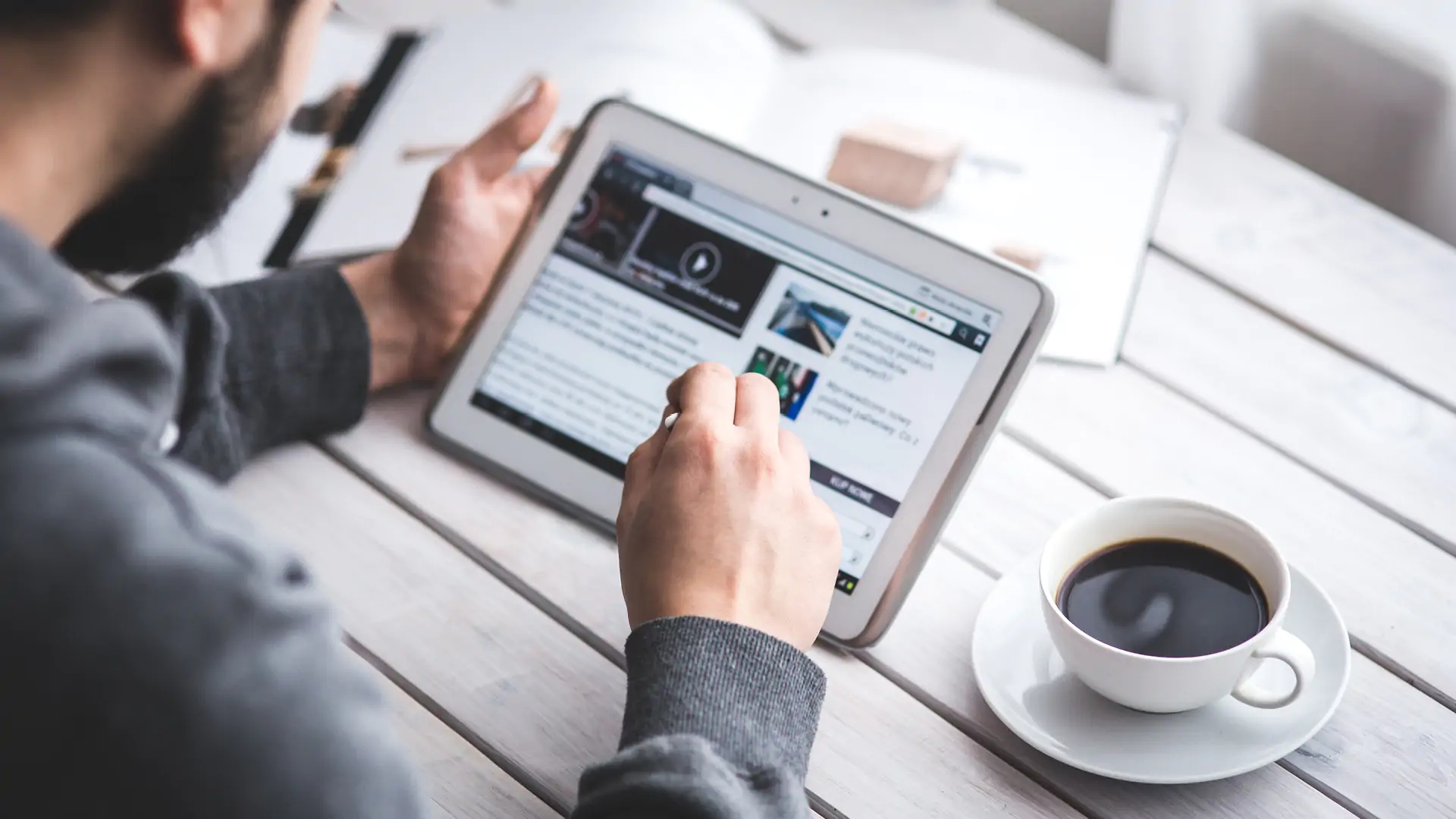 Savvy dad's app that helps kids earn screen time by doing house work
Published

July 05, 2021 12:00AM UTC

Publisher

Wholesale Investor

Categories

Company Updates
Story by 7NEWS Sunshine Coast:
Mowing the lawn for pocket money just doesn't cut it with today's kids, so one savvy dad came up with the idea of household chores in exchange for screen time.
The light bulb moment has just earned him a million dollars in government backing for an app.
Click here to watch the 7NEWS segment.
About ScreenCoach
ScreenCoach manages kids screen time and helps get kids more active, do their homework and help out more around the home.
ScreenCoach is a SaaS product that uses hardware and software to help solve a global problem.
ScreenCoach is a world first gamified electronic rewards system where kids can earn time (or pocket money) on their devices from the chores, tasks and movement they do around the home.
In 2020 we secured the Accelerating Commercialisation grant for $330,0000 which enabled us to complete Alpha trials around Australia. We move to Beta trials in July 2021 and 'Go Live' at the end of this year.
We have built our technology to scale rapidly with plans for Global expansion in 2022.
We are still an ESIC compliant company, granting investors a 20% tax rebate and capital gains tax exemption on their investment.
Our goal is to create a highly profitable company which reduces stress for parents, teaches kids how to self manage their screen time, improve parent-child connection and boost harmony in homes all over the world.
Company Updates
This is an opportunity to invest in easyHire's round alongside Sir Stelios Haji-Ioannou (founder of easyJet.com), Fabio Cannavale (owner of lastminute .com group), and PiLabs (Venture Capital). Highlights: ✅ 90% consumer brand recognition in Europe ✅ Existing franchise network in the UK, Italy, and Spain ✅ Average franchise signing up for 5 years ✅ Industry-changing […]
Company Updates
WAU, the British-built and engineered electric bike brand showing significant year-on-year growth with a CAGR of 73% over the past 2 years in the UK, is finally ready to expand internationally and already has pent-up demand in its key target market the USA. With a major new product launch for a brand new feature-filled Electric […]
Company Updates
BullionFX is a decentralised financial ecosystem built on auditable physical gold. The company aims to bring currency back to the gold standard that can be trusted again. BullionFX is democratising access and ownership of gold, allowing everyone to build their wealth safely in a new global economy. Just recently, BullionFX received Digital Currency Exchange (DCE) […]
Backed By Leading Investment Groups and Family Offices