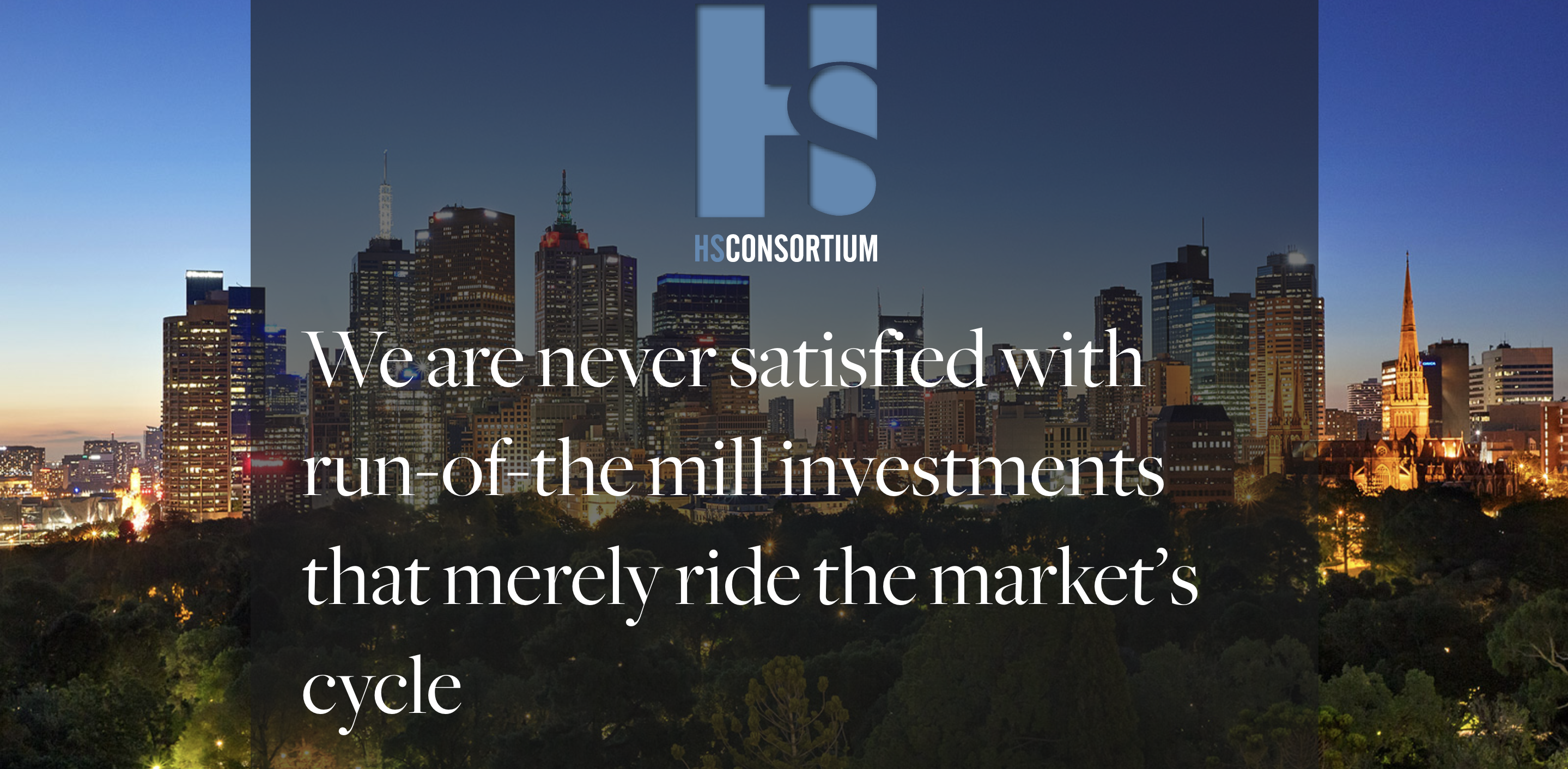 Property fund manager completes Fund, delivers 5 pre-sold luxury townhomes in Hawthorn, Victoria
Published

November 25, 2022 1:22AM UTC

Publisher

Wholesale Investor

Categories

Company Updates
HS Consortium (HSC) is a property fund manager with Mortgage & Development Funds and SIV offerings, through which Australian and international investors will have the opportunity to participate in quality assets.
We are pleased to announce the successful completion of the HSC Melfort Development Fund that delivered 5 luxury townhomes in Hawthorn, Vic. The Fund, established in 2020, provided investors with an opportunity to invest in the development by the way of preferred equity which ranked behind the bank and before developer returns. All townhomes were sold prior to the completion of construction and even with the challenges of construction during Covid, investors received their anticipated returns. The development team managed by HSC included Pulitano Constructions, Conrad Architects, and Jack Merlo Landscape Architects. The development provided 4 contemporary townhomes and a further townhome built within part of the existing heritage house, selling for between $2.5 and $3M.
The completion of the Melfort Development Fund followed the success of The Kent Development Fund which provided investors with a 15.1% p.a. return.
If you would like information on other HSC investment opportunities, particularly the Mortgage Funds we currently have on offer, please do not hesitate to contact us.
Company Updates
This is an opportunity to invest in easyHire's round alongside Sir Stelios Haji-Ioannou (founder of easyJet.com), Fabio Cannavale (owner of lastminute .com group), and PiLabs (Venture Capital). Highlights: ✅ 90% consumer brand recognition in Europe ✅ Existing franchise network in the UK, Italy, and Spain ✅ Average franchise signing up for 5 years ✅ Industry-changing […]
Company Updates
WAU, the British-built and engineered electric bike brand showing significant year-on-year growth with a CAGR of 73% over the past 2 years in the UK, is finally ready to expand internationally and already has pent-up demand in its key target market the USA. With a major new product launch for a brand new feature-filled Electric […]
Company Updates
BullionFX is a decentralised financial ecosystem built on auditable physical gold. The company aims to bring currency back to the gold standard that can be trusted again. BullionFX is democratising access and ownership of gold, allowing everyone to build their wealth safely in a new global economy. Just recently, BullionFX received Digital Currency Exchange (DCE) […]
Backed By Leading Investment Groups and Family Offices