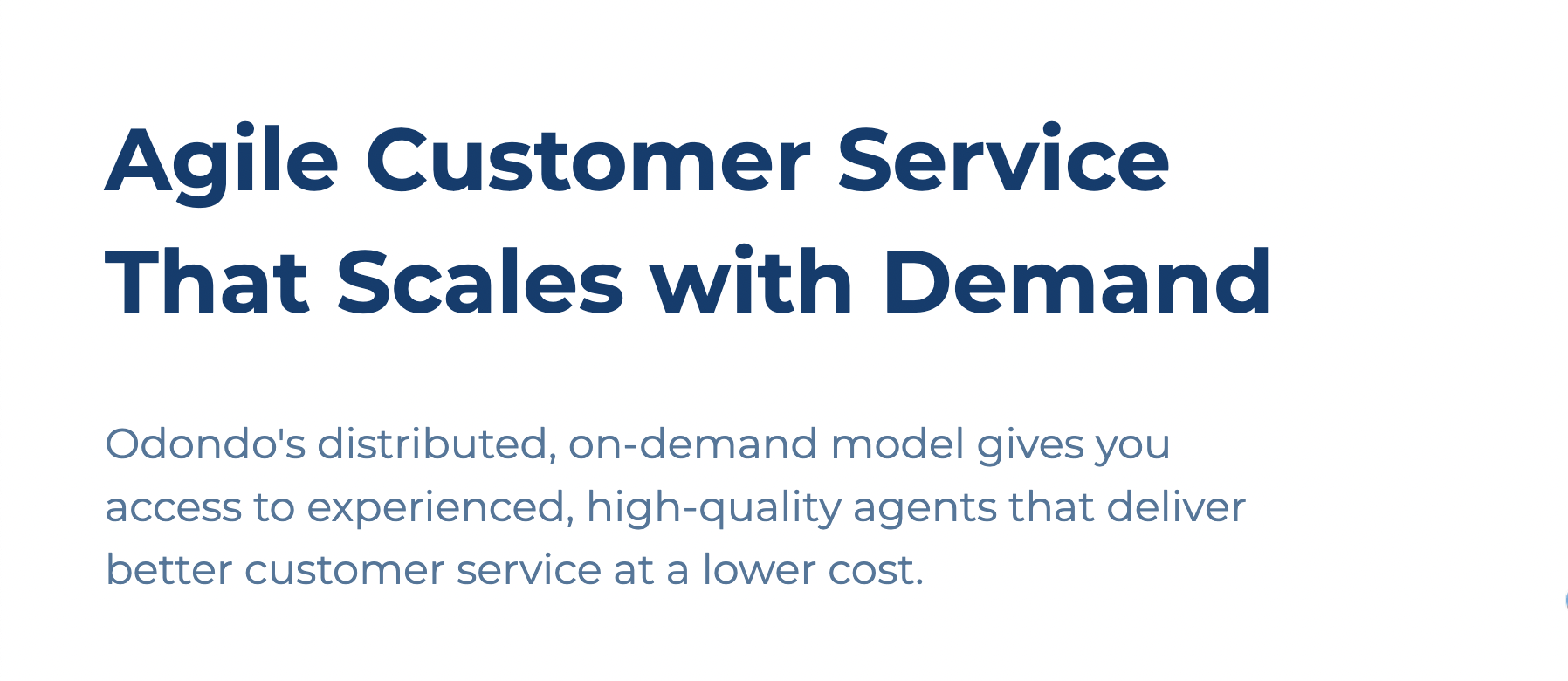 Innovative customer service outsourcing business offers an investment opportunity with bonus shares
Published

March 24, 2023 1:21AM UTC

Publisher

Wholesale Investor

Categories

Company Updates
"Odondo, the technology-enabled Customer Service outsourcing business continues to deliver growth as it takes on new clients and increases mandates with existing clients.
Founded by two experienced and exited entrepreneurs, and backed by the leading Venture Capital firm Hambro Perks, their model provides SME and growth stage businesses with a high-quality service, delivered flexibly, at a significantly lower cost to a traditional outsourcer; taking away the pain of recruitment, management, and the capital infrastructure costs of doing it in-house.
They are seeking to raise £1mn-£1.5mn to drive this vision forward. However, the company recognises the current tough external conditions and challenging markets, and therefore wants to ensure the offering is a success and is prepared to offer additional upside to its investors.
They are thrilled to offer investors the chance to participate in their fundraising round, where on a first-come, first-served basis on the first £600k raised they will be offering 2 bonus shares for every 1 share subscribed for. This is an incredible opportunity to invest in a rapidly growing business that is disrupting the outsourcing industry with innovative technology and an unparalleled customer service experience.
Their experienced team, technology platform, and strategic partnerships have enabled them to achieve significant growth and establish a solid market presence. With further support, they plan to continue scaling their operations, expand their customer base overseas, and drive sustainable long-term growth."
Company Updates
The world of Private Markets is rapidly evolving. As we stand at the crossroads of technology and finance, one thing becomes clear: the age-old ways of raising capital and business sales through limited networks are becoming obsolete. In their place, a more streamlined, efficient, and global pathway to investors is emerging. Enter the Channel Partner […]
Capital Raising Tips
In the competitive landscape of startups, raising capital quickly is a common goal for many founders. However, the desire to move investors rapidly from the awareness stage to the decision stage may not be the most effective way to make a startup well known. Understanding Your Competition Founders must recognise that they will face competition […]
Capital Raising Tips
Raising capital is often cited as one of the most formidable challenges that startup founders face. The journey is fraught with rejection, emotional turmoil, and unexpected obstacles. These obstacles are a normal part of the journey, and understanding them can provide valuable insights for entrepreneurs. Going Through Emotions The emotional rollercoaster that accompanies the capital […]
Backed By Leading Investment Groups and Family Offices