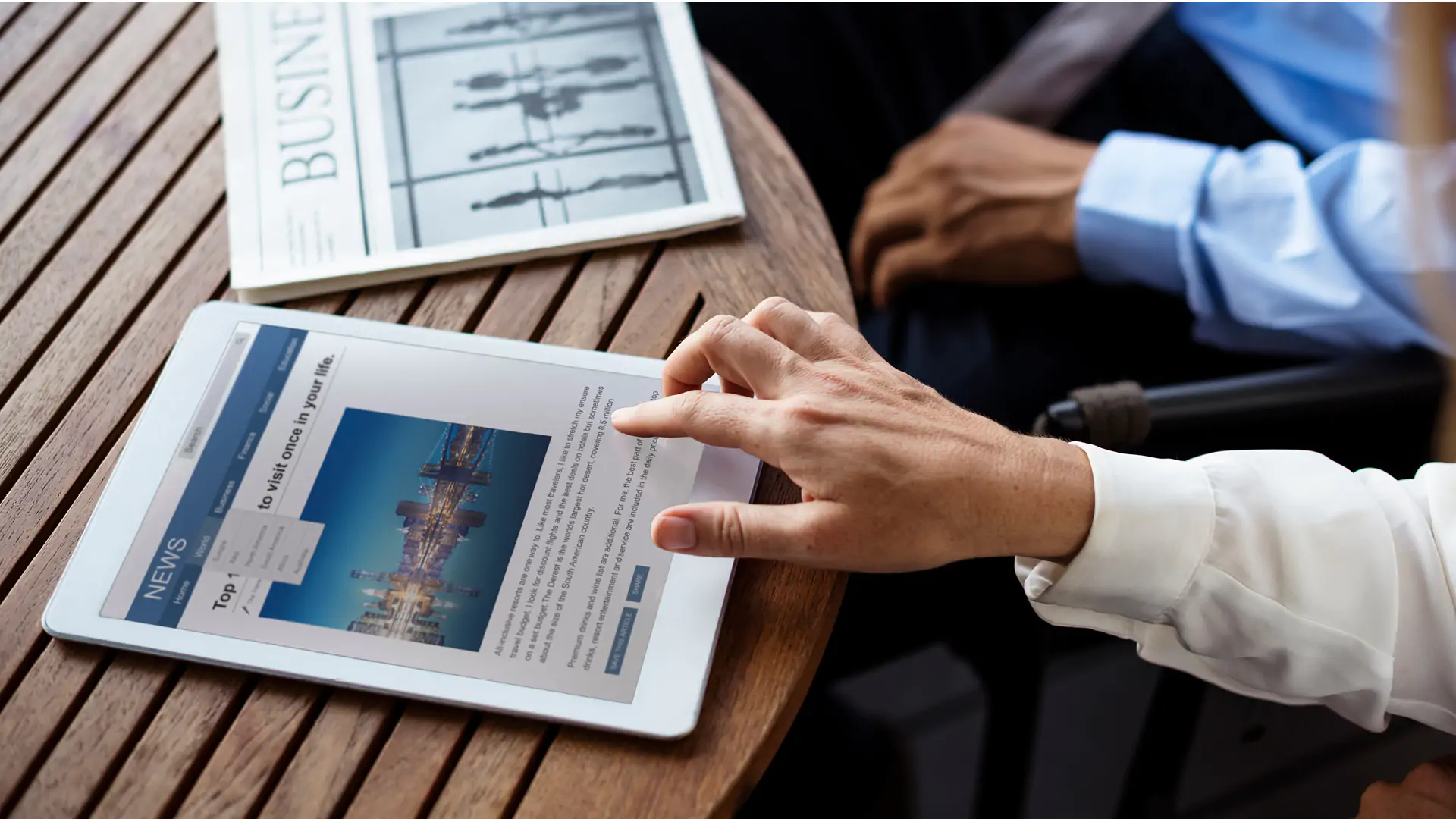 After a $2 Billion buyout, Dr. Matt Joins AUM Biosciences' Board of Directors
Published

August 12, 2020 12:00AM UTC

Publisher

Wholesale Investor

Categories

Company Updates
AUM Biosciences (AUM), a Singapore-based company officially announced today the addition of Dr. Matt Devalaraja to its Board of Directors. AUM is focused on the development of innovative and affordable oncology medicines for cancers with high unmet medical need in Asia.
About Matt Devalaraja
Matt Devalaraja is the founder, Chief Scientific Officer and Head of Research and Development of Corvidia Therapeutics. Dr. Devalaraja is an immunologist with more than 20 years of experience in drug discovery and development across multiple therapeutic areas.
Prior to founding Corvidia, Dr. Devalaraja was Director of Emerging Innovations Unit at AstraZeneca, where he enabled multiple clinical studies and developed the core hypothesis of precision cardiovascular therapeutics that formed the basis for Corvidia spinout. He also was Head of Immunology Research, Pharmacokinetics and Toxicology groups at Human Genome Sciences, and was integral to the approval of Benlysta for Lupus and Raxibacumab for Anthrax.
Dr. Devalaraja started his career at Pfizer in Ann Arbor and brought forth the first biologic program for Pfizer's Global Immunology portfolio. As Head of Biologics Discovery at Pfizer Ann Arbor, he initiated multiple programs across various therapeutic areas, including immunology and cardiovascular space, many of which are currently in various stages of clinical development. Currently, he is on the board of P2D Biosciences and is a founder of multiple startup biotech companies. Dr. Devalaraja received his Ph.D. from the University of Kentucky and completed his Post-Doctoral training at Vanderbilt University.
In June 2020, Corvidia Therapeutics was acquired by Novo Nordisk for a total deal value of 2.1 Billion USD.
"Dr. Devalaraja is a highly accomplished scientist and entrepreneur with an outstanding track record in bringing new drugs to market. We are delighted to have him join our Board and look forward to his guiding AUM's growth" stated. Vishal Doshi, Chairman of the Board, AUM Biosciences.
"I look forward to working with and guiding AUM as they build their drug development pipeline and increase their global footprint in the oncology space" stated Dr. Matt Devalaraja.
About AUM Biosciences
AUM Biosciences (AUM) is an oncology-focused Asian biotechnology company committed to developing affordable cancer therapies. AUM is dedicated to revolutionizing the existing inefficient drug development paradigm by harnessing the power of precision medicine and digitalisation. AUM focuses on early stage development of innovative treatment of cancers prevalent in Asia with the potential to address global markets. Led by a highly experienced management team with over 100 years of combined oncology drug development experience, AUM is disrupting the drug development paradigm by implementing a holistic approach to developing drugs. Headquartered in Singapore, AUM is strategically positioned to work, partner and collaborate with leading research institutes, pharmaceutical companies and clinicians globally. AUM is the recipient of Frost & Sullivan's 2019 Asia-Pacific Biotech Entrepreneurial Company of the Year. 
The company holds exclusive worldwide rights in all disease indications for 2 first-in-class composition of matter technologies. 1) MNK Inhibition and 2) Multi-Kinase Inhibition (PIM/PI3K/mTOR).
AUM001 is Phase II ready and AUM302 has a clear pathway to orphan drug designation. For more information, please visit www.aumbiosciences.com
Capital Raising Tips
In today's competitive business landscape, having a strong brand is essential for successful capital raising. In this video, we'll share effective strategies for building your capital raising brand and standing out from the crowd. From crafting a compelling brand story to leveraging social media and thought leadership, we'll cover all the critical elements you need […]
Capital Raising Tips
Raising venture capital requires careful planning and understanding of the investor's decision-making process. In this video, we'll break down the three stages of a buying decision that investors go through when considering a potential investment. From the initial awareness stage to the evaluation and decision-making stage, we'll help you understand what investors are looking for […]
Capital Raising Tips
Raising capital can be a challenging process for any business, and there are many pitfalls to avoid. In this video, we'll highlight ten of the most common mistakes that can ruin your capital raise, and show you how to steer clear of them. From failing to build relationships with investors to presenting a weak value […]
Backed By Leading Investment Groups and Family Offices