Driving Miss Daisy
United Kingdom
|
Healthcare Services
Overview
Executive Summary
The NHS is in crisis. Driving Miss Daisy has a sustainable solution to the £1 billion per annum bed-blocking problem.
What do we do?
 Under the brand Driving Miss Daisy, Inert Limited provides a complete, location-independent, social and well-being ecosystem offered by a nationwide field force that is centrally maintained and incorporates an in-house software platform and contact management centre that provide integration with wards and hospital discharge teams. 
The national service is delivered through a hybrid direct-franchise network [ www.drivingmissdaisy.co.uk ] As part of this service capability, Driving Miss Daisy supports the NHS through the provision of a "Hospital to Home" discharge service and outpatient assisted transportation.  
These services are already provided to a growing number of acute hospitals and ambulance service trusts, significantly: 
● Reducing bed shortages 
● Hospital inefficiencies 
● Improving NHS performance and patient outcomes  
Investment Highlights
Since commencing operations in 2015 the Driving Miss Daisy franchise network has grown to over 50 franchise areas, completing in excess of 500,000 client engagements and with over 80,000 completed within the past 12 months, demand for the service continues to grow. In 2018 it was decided to develop a direct non-franchised service to fulfil demand in the South West and South Central regions to support clients, social services and the NHS. 
This direct service is now providing specialist patient transportation for South Central Ambulance Service and has commenced the delivery of our Hospital to Home service directly to wards at the Queen Alexandra Hospital in Portsmouth. As part of a unique, end to end social and well-being ecosystem, we are providing a growing level of service directly to individual clients and their families. The operation is supported by a bespoke, in-house software platform called Pacific Software and as we develop this platform, we will deploy booking facilities into the hospital wards to improve process efficiency and patient outcomes. The growth in demand means that we are already forecasting to meet the year 1 post investment revenue target of £1,141,000 in 2023, and we are now planning for year 2 and beyond. 
The leadership team has exceptional levels of experience in this and other sectors. Each member of the board has held board level roles in a variety of UK and multi-national organisations, with track records in operations, engineering, finance and law. More importantly every member has felt, and understands the needs for the service. 
Investment Offering
Inert has already received Advanced Assurance from HMRC to enable the share sale to be conducted under EIS requirements with all associated benefits. Previous rounds have raised £610,000.
The current round of £1,000,000 is being offered at £4 per share and £385,000 has already been raised. The remainder will be raised through EIS share sales, venture debt or other similar instruments.
Problem and Solution
Pellentesque tempor a risus in elementum. Proin malesuada mauris et mauris bibendum laoreet.



Vivamus maximus nulla volutpat, ornare lorem a, vulputate enim. In dui nisl, vestibulum eu finibus pretium, eleifend et eros. Vivamus in venenatis risus, ut dictum velit. Praesent rhoncus tempor fermentum. In malesuada tellus eu volutpat posuere. Nullam ut dignissim libero, ut pharetra leo. Nullam sit amet aliquam felis. Suspendisse volutpat ante eget tincidunt feugiat. Nunc placerat sapien et metus molestie, in viverra augue viverra. Donec varius metus ut arcu vestibulum hendrerit. Sed viverra risus neque, ac commodo enim lacinia at.



Morbi posuere tortor vitae sapien faucibus auctor. Donec nulla ipsum, aliquet non bibendum sit amet, viverra non metus. Sed blandit efficitur orci, id dignissim eros.



Donec sollicitudin massa ut tellus gravida, ut luctus lacus maximus. Maecenas porttitor a tellus ac sagittis. Suspendisse potenti. Donec mauris sem, tristique a ipsum vitae, pretium facilisis libero. Nullam interdum mauris in euismod pretium. Class aptent taciti sociosqu ad litora torquent per conubia nostra, per inceptos himenaeos. Nunc felis lectus, ornare a nunc eu, convallis suscipit elit. Donec at magna non orci maximus mollis. Cras commodo venenatis lectus vel fringilla.

Proin mollis, magna consequat placerat tempus, lectus dui porttitor augue, eget vulputate orci augue nec nisl. Integer sagittis vitae nibh vitae finibus. Vestibul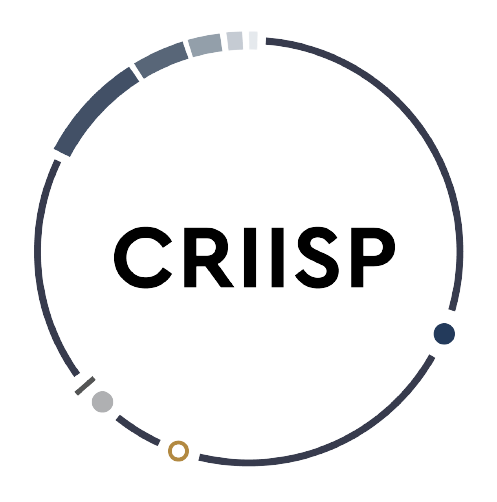 Open an account to get
access to more details
Market Opportunity
Pellentesque tempor a risus in elementum. Proin malesuada mauris et mauris bibendum laoreet.



Vivamus maximus nulla volutpat, ornare lorem a, vulputate enim. In dui nisl, vestibulum eu finibus pretium, eleifend et eros. Vivamus in venenatis risus, ut dictum velit. Praesent rhoncus tempor fermentum. In malesuada tellus eu volutpat posuere. Nullam ut dignissim libero, ut pharetra leo. Nullam sit amet aliquam felis. Suspendisse volutpat ante eget tincidunt feugiat. Nunc placerat sapien et metus molestie, in viverra augue viverra. Donec varius metus ut arcu vestibulum hendrerit. Sed viverra risus neque, ac commodo enim lacinia at.



Morbi posuere tortor vitae sapien faucibus auctor. Donec nulla ipsum, aliquet non bibendum sit amet, viverra non metus. Sed blandit efficitur orci, id dignissim eros.



Donec sollicitudin massa ut tellus gravida, ut luctus lacus maximus. Maecenas porttitor a tellus ac sagittis. Suspendisse potenti. Donec mauris sem, tristique a ipsum vitae, pretium facilisis libero. Nullam interdum mauris in euismod pretium. Class aptent taciti sociosqu ad litora torquent per conubia nostra, per inceptos himenaeos. Nunc felis lectus, ornare a nunc eu, convallis suscipit elit. Donec at magna non orci maximus mollis. Cras commodo venenatis lectus vel fringilla.

Proin mollis, magna consequat placerat tempus, lectus dui porttitor augue, eget vulputate orci augue nec nisl. Integer sagittis vitae nibh vitae finibus. Vestibul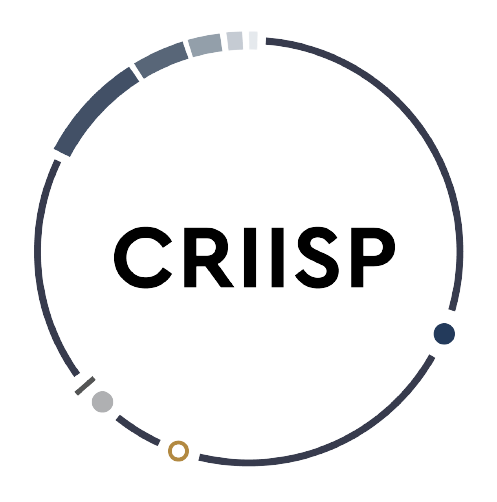 Open an account to get
access to more details
Competitive Advantage
Proin auctor bibendum ex, non condimentum tortor sodales vitae. Ut feugiat at lorem accumsan consequat.



Suspendisse ac condimentum ipsum, sit amet auctor dui. Aliquam pretium justo in commodo varius.



Pellentesque elementum felis non urna vulputate, non posuere metus suscipit.

Aenean lacinia id quam a lobortis. Cras nibh lorem, vulputate eget purus elementum, pharetra condimentum elit.



Quisque et sagittis ex, vitae ultrices nulla. Vivamus dapibus blandit libero, et scelerisque dui ullamcorper ut. Vivamus ut molestie ex. Integer eget tempus mauris. Quisque volutpat pulvinar urna, posuere pharetra ex auctor vel. Sed id lacus tortor. Proin nisl turpis, tempus a leo in, lacinia volutpat orci.



Aenean nulla nibh, porta a dignissim vitae, laoreet vitae lacus. Nunc in aliquet urna. Vivamus vel turpis a mi consequat venenatis. Pellentesque tincidunt ante ut urna accumsan lacinia. Sed sed enim volutpat, malesuada metus ut, lobortis lectus. Sed vulputate fringill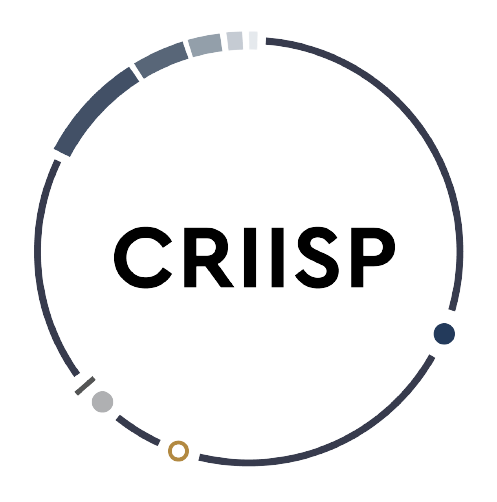 Open an account to get
access to more details
Highlights & Milestones
Proin auctor bibendum ex, non condimentum tortor sodales vitae. Ut feugiat at lorem accumsan consequat.



Suspendisse ac condimentum ipsum, sit amet auctor dui. Aliquam pretium justo in commodo varius.



Pellentesque elementum felis non urna vulputate, non posuere metus suscipit.

Aenean lacinia id quam a lobortis. Cras nibh lorem, vulputate eget purus elementum, pharetra condimentum elit.



Quisque et sagittis ex, vitae ultrices nulla. Vivamus dapibus blandit libero, et scelerisque dui ullamcorper ut. Vivamus ut molestie ex. Integer eget tempus mauris. Quisque volutpat pulvinar urna, posuere pharetra ex auctor vel. Sed id lacus tortor. Proin nisl turpis, tempus a leo in, lacinia volutpat orci.



Aenean nulla nibh, porta a dignissim vitae, laoreet vitae lacus. Nunc in aliquet urna. Vivamus vel turpis a mi consequat venenatis. Pellentesque tincidunt ante ut urna accumsan lacinia. Sed sed enim volutpat, malesuada metus ut, lobortis lectus. Sed vulputate fringilla justo, sed condimentum tellus fermentum sit amet. Pellentesque tempus elit id dapibus ornare. Phasellus accumsan suscipit elit. Donec eget libero eget neque cursus bibendum. Praesent lacinia felis et aliquam condimentum. Proin vestibulum posuere tortor at finibus. Etiam posuere neque eu elit sollicitudin sollicitudin. Sed viverra ante eros, et maximus tortor viverra et.



Quisque a nunc maximus, eleifend est eget, mattis mauris. Aliquam non eleif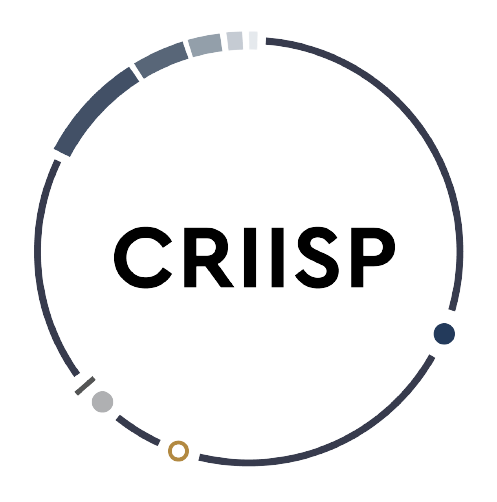 Open an account to get
access to more details
Backed By Leading Investment Groups and Family Offices