Cogniss
United Kingdom
|
Healthtech
Overview of Cogniss
Cogniss is the world's first no-code app builder that enables anyone to create sophisticated consumer and patient-facing digital health solutions.
The global digital health market continues to grow at an estimated CAGR of 16.7% and is expected to reach £658b by 2030. 90,000 digital health apps were released in 2020.
However, the process of building sophisticated and compliant digital health solutions through the traditional development method is complicated, expensive and time-consuming. Custom development of a market-ready health app can cost £250K - £1M+ and take 12+ months to produce.
The Cogniss team has solved this problem by productising their years of experience in building complex, custom health and behaviour change applications into an intuitive no-code app development platform, with a short learning curve. No skills in coding, UX design or AI are required. In the same way that Canva allows anyone to be a graphic designer, Cogniss turns anyone into a health app creator. Cogniss is helping to power the next generation of digital health apps and create the ecosystem of the future.
The platform offers 80+ pre-built tools and templates that can be combined and configured in an endless number of ways to create highly customised health solutions – digital therapeutics, diagnostics and assessment solutions, real-world evidence tools, research instruments and so much more. Practitioners, researchers and entrepreneurs can build measurably effective solutions on Cogniss by continually iterating, testing and refining those solutions over time. By eliminating the need for custom development, Cogniss makes it possible for solutions to be brought to market in a fraction of the time and cost of traditional methods.
Cogniss has gone through a robust six-year R&D process with paying customers in Australia. These customers include Commonwealth Department of Health, NSW Liquor and Gaming, Victorian Department of Justice, Lend Lease, Veolia, University of Sydney, University of NSW, Deakin University, Auckland University, Blackdog Institute and Murdoch Childrens Research Institute.
Following successful trade missions and market development programmes to the UK in 2022, Cogniss is now establishing its global headquarters in Cambridge, with support from the UK Department for International Trade (DIT) and Investment NSW. Funds from this investment will be used to scale up global operations and build a commercial team to leverage the strong international demand and significant pipeline Cogniss has generated over the last 12 months. To spearhead this growth, Cogniss recently appointed leading digital health authority, Dr Lloyd Humphreys, as Managing Director based in the UK.
Summary of the investment opportunity:
Massive opportunity: No-code is a megatrend in software development that is predicted to become a £134b market by 2030. No-code has the power to revolutionise Digital Health, another fast growing market (£658b by 2030). Cogniss sits at the nexus of these two fast growing areas in technology.
Market-proven product: Following six years of continual R&D with paying customers, Cogniss has created the world's first no-code for digital health platform. It has extensive case studies in Australia and is already revenue generative, with an established ecosystem to build on.
SaaS Business Model: Software-as-a-Service commercial model with a tiered annual subscription approach, targeting specific market segments of health, life sciences and universities.
Seeking growth capital: Seeking £2m seed investment (EIS compliant) to move the global commercial HQ to the UK and scale via a twin market strategy, through building awareness and expanding the team in each territory.
Read to scale:

Forecast to grow from 45 customers in CY23 to 175 by end of CY25, there is good acceleration and financial growth associated with this investment.

Strong team & advisors: Team consists of industry experts in their respective areas, including no-code and digital health in each territory - growing from 15 to 58 by end CY25.
Problem and Solution
Cras eleifend purus vitae mattis imperdiet.



Integer fringilla mi ut sem tincidunt, in sagittis odio mollis. Suspendisse a diam lectus. Cras at suscipit risus.

Fusce gravida, ante quis mattis ultricies, lorem neque suscipit ex, semper tincidunt dui mi sit amet elit.



Fusce scelerisque massa sit amet turpis rutrum semper.

Donec ac orci aliquet, tincidunt ligula eu, finibus libero. Pellentesque pharetra consequat congue. Pellentesque quis dolor augue.



Proin non ipsum vel risus rutrum porta. Vivamus sem enim, interdum pretium metus eu, ornare posuere nisl. Duis venenatis accumsan enim, quis blandit lacus posuere at. Sed tincidunt congue blandit. Maecenas interdum quam in mauris condimentum luctus. Donec fermentum egestas risus vel cursus. Ut metus justo, rutrum vel sem ut, consequat laoreet ante. Nunc tincidunt viverra metus, tincidunt viverra elit iaculis sit amet. Integer ullamcorper hendrerit eleifend. Curabitur massa nisi, tempus eget fermentum quis, volutpat non sem. Integer id sagittis dolor. Donec nunc erat, maximus sed magna id, faucibus ultricies velit. Nunc lobortis eget urna at semper.



Donec sollicitudin, tortor ac interdum tempus, mi odio fringilla lacus, sit amet hendrerit mi purus vel nisi. Phasellus nulla ligula, congue quis ullamcorper eget, egestas id leo. Sed et rhoncus libero. Mauris tincidunt ultricies justo ut tincidunt. Nam rhoncus est non erat auctor mattis. Sed quis consectetur ma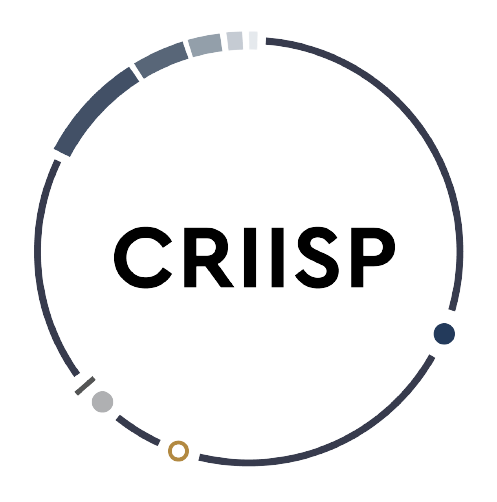 Open an account to get
access to more details
Market Opportunity
Cras eleifend purus vitae mattis imperdiet.



Integer fringilla mi ut sem tincidunt, in sagittis odio mollis. Suspendisse a diam lectus. Cras at suscipit risus.

Fusce gravida, ante quis mattis ultricies, lorem neque suscipit ex, semper tincidunt dui mi sit amet elit.



Fusce scelerisque massa sit amet turpis rutrum semper.

Donec ac orci aliquet, tincidunt ligula eu, finibus libero. Pellentesque pharetra consequat congue. Pellentesque quis dolor augue.



Proin non ipsum vel risus rutrum porta. Vivamus sem enim, interdum pretium metus eu, ornare posuere nisl. Duis venenatis accumsan enim, quis blandit lacus posuere at. Sed tincidunt congue blandit. Maecenas interdum quam in mauris condimentum luctus. Donec fermentum egesta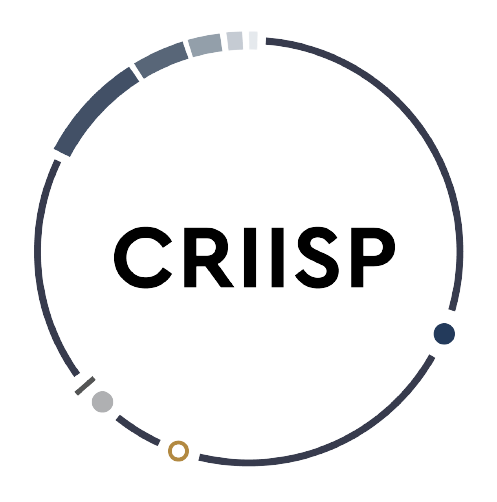 Open an account to get
access to more details
Competitive Advantage
Ut dignissim eget felis non ultrices. Vivamus fermentum erat at velit varius molestie.



Duis vitae mi neque. Donec tincidunt, dolor luctus lobortis ultrices, turpis eros cursus turpis, maximus tempor lectus lectus vel diam.

Proin neque lacus, semper vel ex at, eleifend rhoncus est.

Cras non nisi urna. Sed feugiat dignissim erat, eget convallis nisl blandit a.
Nullam fringilla diam eget dui placerat fermentum. Maecenas malesuada viverra leo eu bibendum. Nam vulputate enim velit, eu pretium justo tristique ac.


Nam vitae varius augue. Nam pharetra facilisis elementum. Sed nisl risus, vestibulum ut velit at, dapibus sagittis arcu.
Nullam sed dolor suscipit, efficitur enim quis, vestibulum sapien. Nunc convallis mauris nec nibh mollis, eget aliquet odio tincidunt.
Phasellus faucibus sem mauris, sed iaculis nisl egestas sed.
Sed sit amet gravida elit, sagittis sollicitudin nulla. Vivamus auctor arcu eu scelerisque convallis. Phasellus scelerisque ultrices tincidunt. Curabitur odio libero, faucibus et felis nec, pulvinar facilisis urna. Interdum et malesuada fames ac ante ipsum primis in faucibus. Maecenas ultrices in velit at ultrices.


Pellentesque tempor a risus in elementum. Proin malesuada mauris et mauris bibendum laoreet. Vivamus maximus nulla volutpat, ornare lorem a, vulputate enim.

In dui nisl, vestibulum eu finibus pretium, eleifend et eros. Vivamus in venenatis risus, ut dictum velit. Praesent rh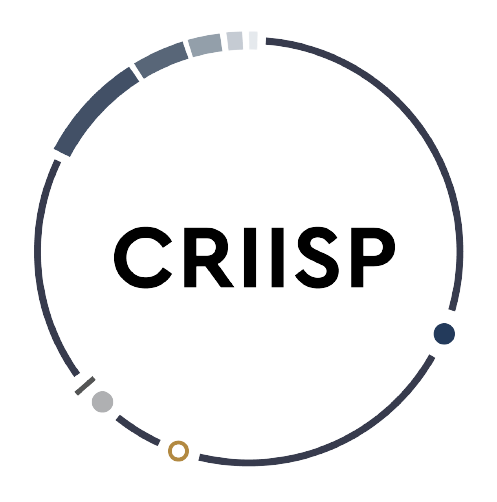 Open an account to get
access to more details
Highlights & Milestones
Ut dignissim eget felis non ultrices. Vivamus fermentum erat at velit varius molestie.

Duis vitae mi neque.



Donec tincidunt, dolor luctus lobortis ultrices, turpis eros cursus turpis, maximus tempor lectus lectus vel diam.



Proin neque lacus, semper vel ex at, eleifend rhoncus est.

Cras non nisi urna. Sed feugiat dignissim erat, eget convallis nisl blandit a. Nullam fringilla diam eget dui placerat fermentum. Maecenas malesuada viverra leo eu bibendum. Nam vulputate enim velit, eu pretium justo tristique ac.



Nam vitae varius augue. Nam pharetra facilisis elementum. Sed nisl risus, vestibulum ut velit at, dapibus sagittis arcu. Nullam sed dolor suscipit, efficitur enim quis, vestibulum sapien. Nunc convallis mauris nec nibh mollis, eget aliquet odio tincidunt.

Phasellus faucibus sem mauris, sed iaculis nisl egestas sed. Sed sit amet gravida elit, sagittis sollicitudin nulla. Vivamus auctor arcu eu scelerisque convallis. Phasellus scelerisque ultrices tincidunt. Curabitur odio libero, faucibus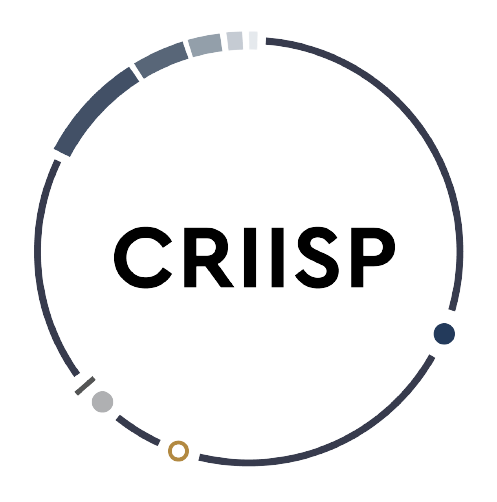 Open an account to get
access to more details
Backed By Leading Investment Groups and Family Offices